wallpapers | screensavers | news | interviews | movies | music | lyrics | forums | mumbaitheatreguide.com |

Scoops & News
Comedy kings Priyan and David Dhawan all set to clash
Joginder Tuteja, Bollywood Trade News Network

Come July 06 and the entire nation is expected to laugh along as films by two of the topmost directors in the industry, Priyadarshan and David Dhawan, are all set to clash at the box office.
To add to the fun, both the film makers have established their standing amongst the masses with their grip on the funny bone of the audience that has heralded them to the position of being comedy kings.
The films in question are DHOL and PARTNER, each of which is expected to come together on the said Friday. Incidentally DHOL comes at a time when Priyadarshan has been seeing series of box office hits with BHAGAM BHAG being his recent super-success.
On the other hand David Dhawan's last film SHAADI NO. 1 was hardly funny and pushed him a few steps behind. A delay during the making of PARTNER due to Salman Khan's medical issues was another setback because of which Dhawan had to see an entire 2006 go away without a release of his.
Nevertheless, on face value Dhawan still has an upper hand since his PARTNER boasts of Salman Khan's star power and also unites him with Hero No. 1 Govinda. Katrina Kaif being the leading lady only helps the cause further to make PARTNER an exciting preposition. Coming to DHOL, it has a young cast with Kunal Khemu and Sharman Joshi leading the bunch with Tanushree Dutta as the center of attraction.
It would be an interesting watch from here on to check if one of the films backs out for a release on a later day to avoid this clash. Watch this space!
Discuss this article on glamsham forums





More on Glamsham
Abhishek to board Shahid-Kareena's TRAIN ? – News
Comedy kings Priyan and David Dhawan all set to clash – News
INTRODUCING NAQAB – The most shocking thriller of the year – News
LIFE IN A…METRO targets 20 crores from India – News
THE NAMESAKE beats Spiderman-2, Casino Royale, Terminator-3 – News
Neha Dhupia – Interview
Neha Dhupia at SCOTTISH CITY CENTRE – Picture Gallery
Celina Jaitley – Wallpaper
Sherlyn Chopra – Wallpaper
Adlabs Films to Release Anubhav Sinha's CASH – News
APNE to release with a high number of prints – News
RANG DE BASANTI in CHAK DE INDIA ? – News
Star speaks for Mother's Day – News
To eat or not to eat – News
Good Boy Bad Boy – Movie Review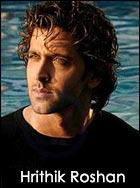 Help us make this site better – and have fun! Take our quick survey.