wallpapers | screensavers | news | interviews | movies | music | lyrics | forums | mumbaitheatreguide.com |

Star Birthdays this month
To wish your favourite star click on the star name.
02 April
Ajay Devgan
Pranlal Mehta
Deepak Parashar
03 April
Jayapradha
Parvati Khan
04 April
Parveen Babi
N Chandra
Guddi Maruti
05 April
Dinesh Hingoo
Rupali Ganguly
Sunita Rao
07 April
Satte Shorie
Shagufta Ali
Jeetendra
09 April
Jaya Bachhan
Rakesh Pandey
10 April
Shakeel Noorani
11 April
Rohini Hattangadi
Navin Nischol
13 April
Gulshan Bawra
Satish Kaushik
17 April
Bindu
Natasha
18 April
Poonam Dhillon
Arvind Mehta
Lalita Pawar
Mahendra Sandhu
19 April
Arshad Warsi
Ratna Bhushan
20 April
Babita Kapoor
Mamta Kulkarni
Mayur
21 April
Sheeba
22 April
B. R. Chopra
23 April
Aanchal Malhotra
24 April
Mac Mohan
26 April
Moushami Chatterjee
Anjali Jathar
Karan Razdan
27 April
Ashok Thakeria
Lawrence D'souza
28 April
Sharman Joshi
29 April
Dipika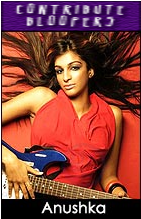 Help us make this site better – and have fun! Take our quick survey.