wallpapers | screensavers | news | interviews | movies | music | lyrics | forums | mumbaitheatreguide.com |

Bollywood Bloopers

by Abhijeet
The Original DON makes a disc of all his contacts and keeps in the safe.when arjun rampal gets it from vardhan(aka DCP) he takes it to a friend and see all the info and wants to sell it.
BUT the error is inthe end when DON is telling the story how he exchanged himself with the paanwala SRK he says the disc NEVER had anything it was empty the whole time.
by H.B. Rao
Pran is limping throughout the movie because of a bullet wound. So how come he is jumping around like an acrobat during the climax of the film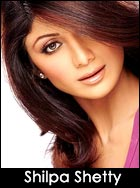 Help us make this site better – and have fun! Take our quick survey.