wallpapers | screensavers | news | interviews | movies | music | lyrics | forums | mumbaitheatreguide.com |

Random Picks
Ramu kaka..!
jindaga aur maut uparwale ke hath hai jahapana, jise na aap badalsakte hai na mein. hum sab to rangmanch ki katputlia hai, jiski door uparwale ke haath bandhi hai KAB KAUN KAISE UTHEGA YE KOI NAHI JANTA
Contributed by – Divya
akshaye:ye tumhare gaal pe kya hai? john:dari hai. maine aaj subha banayi thi. akshaye: tumne aaj subha banayi thi aur ab tak vaapas bhi aa gayi. ye shaving cream hai ya chavanprash
Contributed by – Arpita
SRK to Kajol in DDLJ : Muje aaj tak is baat samaj nahi aati ke log ek ladki ke saath apni poori zindagi guzar laytey hai……
Contributed by – Fuji
Aamir khan to Ajay in Ishq : Zindagi mein teen chezoon ke pechey khabi nahi bagna chahia : bus, train or chokri. Ab latak gaya na bech mein
Contributed by – FUji
HUM HUM hain toh kya GUM hai
Contributed by – Auni
Kal Ho Na Ho : Mere naina sirf Naina kon dhoond tey hain. mein ankhein band kerta hon toh tumhe dekhta hon.. aur jab ankhein kholta hon toh tumhe dekhna chahta hon!! I love u Naina i love u very much!!!
Contributed by – Sabaun
Tum sarkar ko kya samajte ho? Sarkar ek system hai jisme janta bhi ek hissaa hai . hum tum yeh ghaav sab is system ka hissaa hai. agar is system mein koi kamin ho to ise theek karna hamari utni hi zimmedari hai jitni ki sarkar ki.
Contributed by – Ekta kamandar
Maan…..Maan wo hoti hai jis say hum bahut pyaar kartay hain, Maan …. wo hoti hai jo hum say bahut pyaar karti hai. Jo hum say aik pal bhi door nahin rah saktay aur jab wo maan humein chor kar chali jati hai hum udaas ho jatay hain…..
Contributed by – Sahil
Babu ji nay kaha gayon chod doo, app nai kaha ghar chod doo, sab nay kaha paro koo chod doo, paro nai kaha sharab chod doo, Aur ekk din aye gaa woo kahen gay yah Duniya hee Chid doo…….. SRK..
Contributed by – Sid
Ajay Devgan In Kaal: Log kehte hai jahan sheron ke panjo ke nishaan ho vahan par admi chalne ki himat nahi karte.
Contributed by – Raj
Ajay in kaal: kaha tha na saab zinda rahe to phir milengey. aap zinda bhi hain; aur phir mile bhi.
Contributed by – Raj
Ajay in kaal:Saab ji kahaani to poori sunkar jate. sher ko apka badan nahi khoon chaahiye; use aapki saanson ki nahi hadiyaan tootne ki aawaz pasand hai; use aapke chillaaney ki aawaz pasand hai saab ji.
Contributed by – Raj
Amitaabh throws bomaan in pool n he says: are yeh to kuch bhi nahi hai; mere behnoi ne to mujhe samundar main phainkaa tha.
Contributed by – Raj
Na Wagt, Na log, Na halaat, Hame koi joeda nahin karsakta hain…Aryan ( vikas Bhalla) to Muskan ( jividha sharma ) in Tum Bin Jaaoon Kahaan
Contributed by – Pallavi
TUM UDHAR JAAO, BAAKI IS TARAF JAAO, BACHE MERE PICHE…
Contributed by – Raj
Bhagwaan ke sath tera dissuction ho gaya na buus……finish…..in MunabhaiM.B.B.S
Contributed by – Tarun
Aaj bhi main pheke hau paise nahi uuthaa….in deewar
Contributed by – Sachin
DUNIYA DO CHIZ NAHI BIKTI WOH HAI DOSTI AUR PYAAR
Contributed by – Prashant
Essse kahte maar marrenewala bhi riye aur maar khane wala bhi roye…in khakee
Contributed by – Sandeep
In swades one old women to other,"APNE HI PAANI MAIN GHUL JAANA BURF(ICE) KA MUKKADAR HOTA HAI"
Contributed by – Sandeep
Dil ke channe ko koy shayri kahe to parwa nahi taklif to tab hoti hai jab koy wah wah karta hai. (DEVDAS)
Contributed by – Niru
Kise apne banaye koy is kabil nahi milta yaha paththar to bahot milte hai lekin dil nahi milta
Contributed by – Naru
MOGAAMBOO! Khush huaa…….
Contributed by – Donia
Jo musibat ko dost bana leta hai to zidagi assa ho zatti hai aur agar wohi musibat ko dushman bana leta hai to zindagi zhanum ban zatti hai.
Contributed by – Shalin
« Previous | Next »


What's your favourite dialogue? – Share it with us
or maybe you find some dialogues without which any Bollywood movie is incomplete.
Post a Dialogue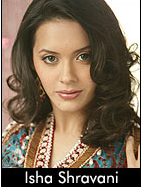 Help us make this site better – and have fun! Take our quick survey.